Almost 80,000 women are diagnosed with breast cancer in Pakistan. To encourage the timely diagnosis and treatment of breast cancer, Shalamar Hospital has implemented the 'One Stop' approach – offering patients immediate advice, diagnosis and treatment for breast diseases both benign and malignant, all in one location. All patients are checked by a female breast and general surgeon.
Shalamar Breast Center is headed by Dr. Sadaf Ishaque, a fellowship trained breast and general surgeon who joined Shalamar Hospital in 2015. Dr. Sadaf Ishaque advocates the synergistic use of surgery and minimally invasive techniques. She specializes in all aspects of breast health and the surgical management of complex breast diseases.
Our Expertise
Conditions we Treat
Procedure & Treatments
Our Expertise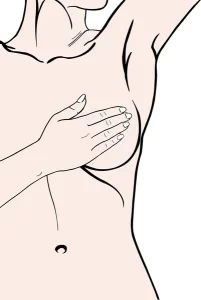 Shalamar Breast Center is a fast-track diagnostic clinic for women of any age who have noticed recent changes in their breasts, such as a breast lump, breast pain, discharge or nipple inversion. It offers private breast screening with triple assessment, providing thorough and accurate diagnosis of breast cancer.
Triple assessment includes the following:
Clinical breast examination
Breast ultrasound +/- mammography (additional fee if required)
Needle core biopsy if lump found (additional fee if required)
Conditions we Treat
Procedure & Treatments
Please call +92-42-111-205-205 Ext 325 for any further queries
Timings: Every Tuesday and Saturday, 9 AM – 2 PM