SHALAMAR CENTER OF ORTHOPEDIC, PROSTHETICS & ELECTIVE SURGERY
Shalamar Hospital has established a state-of-art Orthopaedic, Prosthetic & Elective Surgery (SCOPES) centre. Dr. Amer Khan has joined SCOPES as the new Project Director and Consultant at the Department of Orthopaedics, Shalamar Hospital and continues to perform leading-edge surgical procedures at Shalamar Hospital, using world-class facilities and equipment with a team of highly qualified personnel.
He brings with him almost 30 years of experience gained from renowned medical institutes in the UK and New Zealand.
This state-of-art Orthopaedic centre is equipped with joint replacement facility that is at par with the leading centres of the West and one of its kind in Pakistan. The centre will also function as a training facility to further enhance the expertise of orthopaedic surgeons in Pakistan especially in the field of primary and revision joint replacements.
SCOPES has a well-designed modular operating theater with supporting CSSD and latest sterilization facility, international standard equipment, and dedicated and experienced personnel.
We also have fully equipped supporting Physiotherapy department for rehabilitation of patients. SCOPES has an organized system for its clients to add to their convenience. Admission process, assessment prior to surgery, as well as post-operative care and patient education is coordinated. Shalamar Hospital has also established a well organized satellite facility for outpatients in Lahore.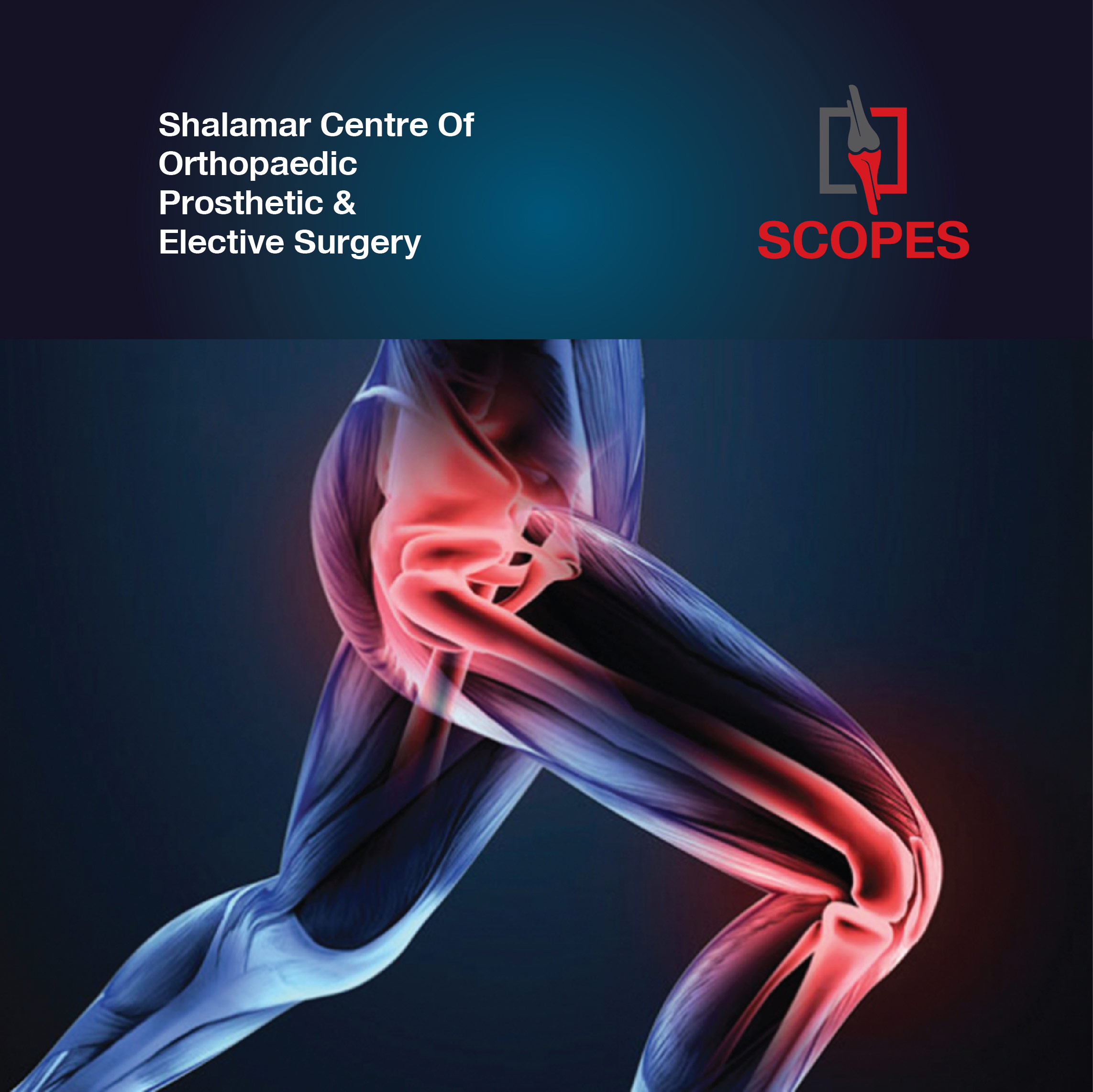 Conditions we Treat
Procedure & Treatments
Conditions we Treat
Orthopaedic diseases
Multiple and complicated fractures
Arthroscopic Surgery – Knee & Shoulder
Deformity Correction – Adjustments & Modifications
Spinal Surgery – Chronic & Degenerative Disorders
Foot & Ankle Surgery – Chronic & Degenerative Disorders
Hand Surgery – Soft Tissue & Rheumatoid Surgery
Trauma – Polytrauma Management
Procedure & Treatments Dr. Ayesha
Medical Officer, SCOPES Dr. Umair
Junior Consultant, SCOPES Dr. Amer Khan
Project Director, SCOPES