Welcome to the Bariatric Surgery Service at Shalamar Hospital, Lahore
We are delighted to offer specialized bariatric surgery services at Shalamar Hospital, dedicated to helping individuals achieve long-term weight loss and improve their overall health. Our expert team of surgeons, physicians, and healthcare professionals are committed to providing comprehensive care and support throughout your weight loss journey.
Bariatric surgery is a surgical procedure that assists individuals with significant weight loss and the management of obesity-related health conditions. Bariatric surgery may be an appropriate option for individuals who:
• Have a body mass index (BMI) of 40 or higher (severe obesity) or a BMI of 35 or higher with obesity-related health conditions.
• Have tried other weight loss methods, such as diet and exercise, without long-term success.
• Are committed to making lifestyle changes and maintaining a healthy weight.
We are dedicated to serving our community by providing high-quality surgical services, advancing surgical techniques, and delivering better patient outcomes. Join us in our commitment to excellence in surgical care.
Our Services
Why Choose Us?
Our Services
At Shalamar Hospital, we offer several types of bariatric surgeries, including:
1. Gastric Sleeve Surgery: Also known as sleeve gastrectomy, this procedure involves the removal of a portion of the stomach to create a smaller, sleeve-shaped stomach. Gastric sleeve surgery helps reduce the amount of food you can eat and leads to earlier feelings of fullness.
2. Gastric Bypass Surgery: Gastric bypass surgery involves creating a small stomach pouch and rerouting the digestive system to bypass a portion of the small intestine. This procedure helps restrict food intake and alters the absorption of nutrients, resulting in significant weight loss.
3. Revision Bariatric Surgery: These are complex procedures and need high level of expertise which we do possess.
Why Choose Us?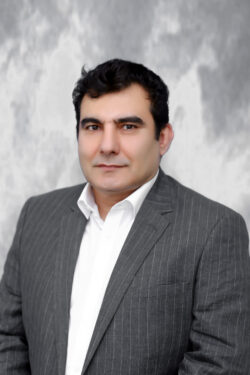 Dr. Maaz ul Hassan
MBBS, FCPS, FLS (USA)
Professor
To schedule a consultation or learn more about our Bariatric Surgery Service, please contact us at:
Phone: +92-42-111-205-205; Phone: +92 42 3681 7857, +92 42 3682 3712; Ext 325 / 311 / 411