Who We Are?
The Businessmen Hospital Trust was established in 1982 as a Not- For- Profit Hospital to cater the needs of patients belonging to the lower income population of Lahore. It was later renamed Shalamar Hospital after the historic Shalimar Gardens. Shalamar Hospital is a 500 bedded huge medical facility extended over 18 acres in the heart of Northern Lahore. It offers services to the community, at par with international standards. With an experienced and well qualified clinical faculty, latest equipment and customized infrastructure, Shalamar Hospital meets the needs of the patients and the students alike. Built on the principles of community service Shalamar Hospital provides treatment in multiple disciplines including the departments of General Surgery, Obstetrics &Gynecology, Paediatrics, Internal Medicine, Cardiology, Pulmonology, Endocrinology, Rheumatology, Gastroenterology, Neurology, Nephrology, Ophthalmology, Otorhinolaryngology (ENT), Dermatology, Psychiatry &Behavioral Sciences, Urology, Orthopaedics, Burns & Plastic Surgery, Anaesthesia, Pathology and Radiology.
Shalamar Hospital takes pride in its faculty, who not only imparts clinical training to the students of Medical, Allied Health Sciences and Nursing, but also serves the needs of the patients from all walks of life with dedication, commitment and sincerity meeting international standards. Shalamar Hospital has been approved by the Punjab Healthcare Commission (PHC) and Pakistan Medical and Dental Council (PMDC). Its diagnostics are ISO-15189 certified.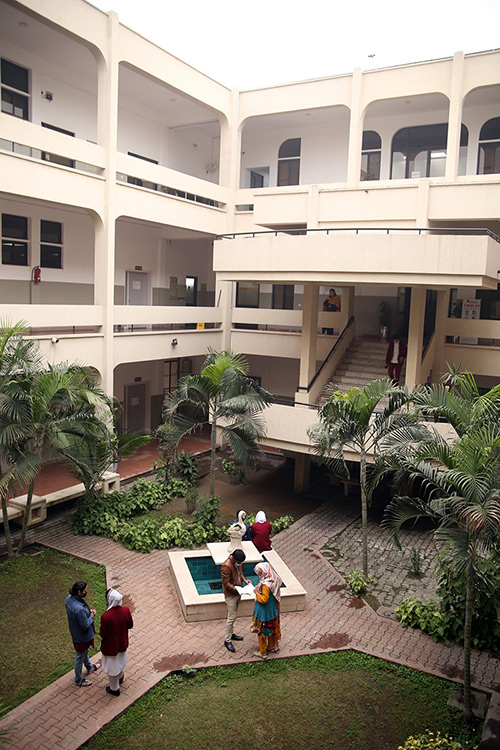 In order to fulfill the vision of pioneer trustees and to achieve the objectives of the Businessmen Trust, Shalamar Hospital has been providing free/subsidized care to hundreds of thousands of needy and indigent patients over the past 38 years. The decision of the Trustees to serve the needy patients of Lahore was met by providing direct cost subsidy on patients' billing as well as through indirect subsidy incurred by charging the medical services provided to deserving patients below the actual cost. In 2019-20 alone over 467518 patients were provided subsidized treatment worth Rs. 234 million through Patient Welfare Services (PWS). PWS facilitates for non-affording and needy patients with free/subsidized comprises diagnostics, treatment, surgeries, medicine, diet and lodging.
The vision behind the establishment of Patient Welfare Services (PWS) is to ensure:
A Uniform Criteria for Error Free Patient Assessment
No External or Internal Influences
One Window Operation
Hassle Free Single Visit Assessment for Patients
Easy Access to Medical Treatment Via Health Cards
Verification of Patient's Eligibility for Subsidy
How do we contribute to the society?
The hospital educates Doctors, Nurses and Paramedical staff in providing medical services of the highest quality to the society
We provide subsidized/free treatment to the community
Shalamar Hospital offers Trained Medical Staff that not only provides medical treatment services but also educates the general public through their Outreach program & CMEs with GPs of the Area.
The consultants of the hospital also educate the general public through celebrating International Health Days for various diseases. Awareness lectures are delivered about different diseases in order to enhance the awareness and prevention of the diseases among the general public.
The hospital also organizes free medical camps in order to provide free consultation and medicines to the deserving & poor patients.
Hashmat Effendi Burn Centre of the Hospital is providing medical services for congenital deformities treatment. This centre also executes burn prevention campaign every year.
The Gastroenterology Department of the Hospital is providing services in Hepatitis C awareness, research & treatment.
We also conduct research on various diseases and also offer funding and grants for the conduction of research through Shahid Hussain Foundation.
The hospital is also providing general awareness through different media channels about pandemic like COVID-19, Congo Virus, Polio & Smog.
The hospital also provides free children vaccination from a dedicated desk on selected days of the week.
The Family Planning Unit is also providing awareness & education to the general public regarding family planning related issues.
Sakina Begum Institute of Endocrine and Research centre is providing excellent services on diabetic and endocrine related diseases disease. It is also providing education about diabetic foot care. This centre is also working on research & publication for related diseases.
The hospital also provides free education & training to their Nursing Staff in order to provide quality treatment to the patients.
Shalamar Hospital provides a focused healthcare program for mother and child in which doctors/nurses offer a free check-up and guidance to pregnant women.
We are proud partners with Johns Hopkins in the provision of women healthcare facilities in Pakistan.
Shalamar Hospital is an equal opportunity employer providing employment to over 1200 employees offering them great benefits like medical coverage and subsidized food and education in order to train them to become a capacity building and active member of the society.


Meezan Bank
Account # 0293-0101925591
IBAN. No PK43MEZN0002930101925591

Askari Bank
Account # 0063-1650500857
IBAN. No PK97ASCM0000631650500857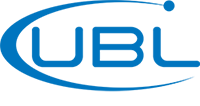 United Bank Limited
Account # 0109000271241856
IBAN. No PK18UNIL0109000271241856