Welcome to the Endocrine Surgery Service
At the Endocrine Surgery Service, we specialize in the diagnosis and treatment of disorders related to the endocrine system. Our dedicated team of highly skilled surgeons, physicians, and healthcare professionals is committed to providing exceptional care to our patients. We are dedicated to serving our community by providing high-quality surgical services, advancing surgical techniques, and delivering better patient outcomes. Join us in our commitment to excellence in surgical care.
Our Services
Why Choose Us
Patient Information Tab
Our Services
1. Thyroid Surgery: We offer comprehensive surgical solutions for various thyroid conditions, including thyroid nodules, goiters, and thyroid cancer. Our experienced surgeons utilize the latest techniques to ensure optimal outcomes and minimal scarring.
2. Parathyroid Surgery: Our team is proficient in performing parathyroidectomy, a procedure to remove overactive parathyroid glands, which can cause hyperparathyroidism. We strive to deliver accurate diagnoses and individualized treatment plans to manage this condition effectively.
3. Adrenal Surgery: We provide specialized care for patients with adrenal tumors or disorders, including pheochromocytoma, adrenal adenoma, and adrenal cancer. Our surgeons employ advanced surgical techniques to ensure the best possible outcomes for each patient.
4. Pancreatic Surgery: Our expertise extends to pancreatic surgery for endocrine-related conditions, such as insulinomas and pancreatic neuroendocrine tumors (PNETs). We offer a multidisciplinary approach to optimize patient care and treatment outcomes.
Why Choose Us
Patient Information Tab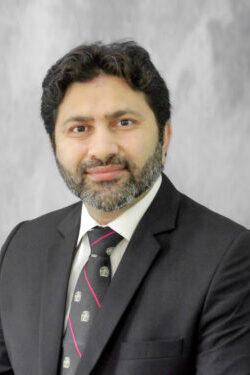 Dr. Talat Waseem
MBBS, FCPS, FRCS (England), Postdoctoral Fellowship Surgical Research(Harvard)
Associate Professor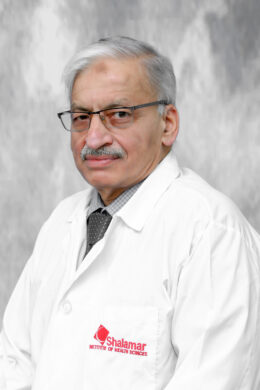 Prof. Khawaja M. Azim
Visiting Consultant
To schedule an appointment or for more information about our Endocrine Surgery Service, please contact us at:
Phone: +92-42-111-205-205 ; Phone: +92 42 3681 7857, +92 42 3682 3712; Ext 325 / 311 / 411