Urogynaecology is the study of bladder and pelvic floor disorders. These disorders are quite common but remain hidden because they cause considerable embarrassment and psychological stress to these "silent" sufferers. Often women take years before they seek help and sometimes they may present with unrelated complaints hoping for a wholesome solution.


About Us
Conditions we Treat
Procedures & Treatments
About Us
At the Urogynaecology clinic, clinicians make it easier for women to talk about these problems to our friendly and professional staff and have on offer a range of investigations and treatments including surgical options. Clinicians also work closely with other specialities including urology, colorectal and fistula surgeons, neurologists, physiotherapists and counsellors.
Conditions we Treat
Procedures & Treatments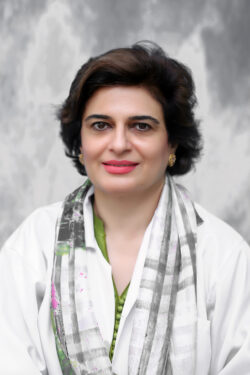 Prof. Nazli Hameed
MBBS, FCPS,MHPE, FRCOG
Professor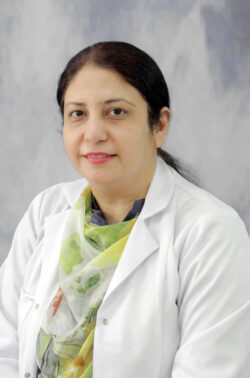 Dr. Shaharzad Sohail
MBBS, FCPS, MCPS, CMT, MHPE
Associate Professor
Please call +92-42-111-205-205 Ext 345/545 for any further queries