Otorhinolaryngology is the branch of medicine dealing with diseases and disorders of the ear, nose, and throat. We highlight the innovation, expertise, and excellent patient care provided by the surgeons at Shalamar. We pride ourselves on the quality of care offered through various testing technologies, including one its kind Audiometry, Tympanometry, and Rehabilitation.
This high-tech equipment powered by our competent specialists makes for a smooth and safe experience at our facility.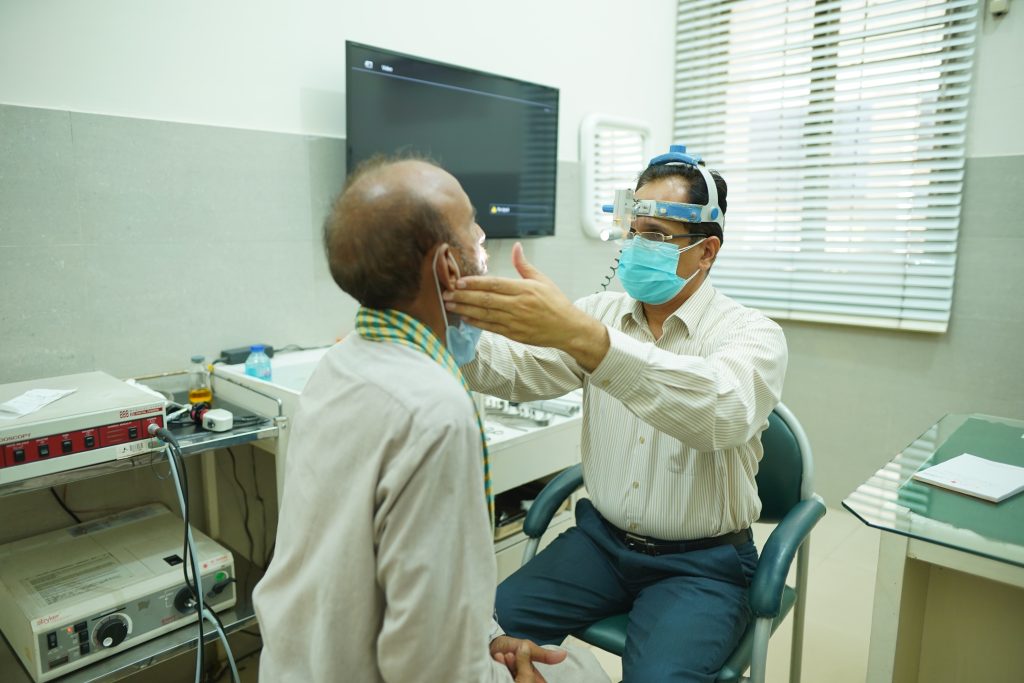 About Us
Conditions we Treat
Procedure &Treatments
About Us
Established in 1988, the Department of Otolaryngology – Head and Neck Surgery (ENT) at Shalamar Hospital provides leading-edge medical and surgical care to children and adults afflicted with ear, nose and throat, head and neck diseases.
Our surgeons, unique in their breadth of knowledge and management of complex cases, are dedicated to exceptional patient care which is reflected by positive patient outcomes. The department offers the latest advancements in technology and instrumentation to ensure precision and accuracy. We are committed to excellence in patient care by translating medical innovations into effective surgical care to improve the lives of our patients.
Conditions we Treat
Allergic Rhinitis
Common Cold
Congenital Conditions of Ear Nose & Throat
Deviated Nasal Septum
Ear Discharge
Ear Pain
Ear Wax
Epistaxis
Facial Paralysis
Foreign bodies in Ear, Nose & Throat
Hearing Loss
Hoarseness of Voice
Meniere's Disease
Mouth Breathing Snoring
Mouth Cancer
Nasal Polyps
Nose & Sinus Cancer
Obstructive Sleep Apnea
Otosclerosis
Salivary gland disorders
Sinusitis
Sore Throat
Throat Cancer
Thyroid Nodule/Cancer
Name of the disease

Short Description of the disease

Symptoms

Allergic Rhinitis

Allergic rhinitis is inflammation of the inside of the nose caused by an allergen, such as pollen, dust, mold or flakes of skin from certain animals. It is a common disease that leads to significant impairment of quality of life and a large healthcare expenditure.

Runny Nose
Bouts of Sneezing
Itchiness
Nasal blockage
Watery eyes
Decreased sense of smell
Cough
Headache
Dark circles under eyes
Sore Throat
Post Nasal Drip

 

Common Cold

Common cold is viral disease, which infection of your upper respiratory tract (Nose and Throat). Most people recover within a week or ten days.

Blocked Nose
Runny Nose
Sneezing
Cough
Low grade fever
Lethargy
Headache
Facial Pain and pressure

Congenital conditions of ear nose & Throat

These can vary from malformed outer ear to total absence of out ear, defects in hearing apparatus, ear tags, Preauricular Sinus, blockage of nose (choanal atresia), Laryngomalacia,  Micrognathia, cystic swellings in neck and nose.

 

Deviated Nasal Septum

The bone that divides the inside of the nose in half is called the nasal septum. Ideally, the left and right nasal passageways are equal in size. However when nasal septum goes off-center it obstructs one passage. This is called a deviated septum, which may or may not cause certain symptoms.

Difficulty breathing
Blocked Nose
Posterior Nasal Discharge
Recurrent Sinus Infection
Nasal Bleed
Dry Mouth
Recurrent sore throat
Ear infections

Dysphagia

Dysphagia is basically a difficulty in swallowing food. In some cases this difficulty is associated with only solid food items and in some it may be even with semi solids or liquids. It can be associated with pain as well.

Inability to swallowing
Feeling of lump in throat
Pain while swallowing
Drooling of saliva
Food coming back
Heartburn
Weight loss
Coughing
Swelling on neck

Ear Discharge

Ear discharge can be simply due to ear wax. But more serious problems such ruptured ear drum also causes ear discharge. Depending on the location of ear drum perforation the severity of problem varies.

Discharge from ears
Hearing Loss
Itching in ears
Tinnitus
Vertigo
Pressure in ears
Pain behind ears
Facial Nerve palsy

Ear Wax

Ear wax is a natural part of body. It is secreted by specialized glands located in ear canal. It protects your ear by trapping dirt. It is also bacteriostatic and fungistatic agent thus slows down their growth. Ear wax comes out of canal on its own, daily production varies from person to person. Self-cleaning of ear may lodge and wax deep in ear canal and cause ear blockage.

Blocked ear
Hearing loss
Ear pain
Ringing sound in ears



Epistaxis

Bleeding from inside of the nose is termed as epistaxis. It can affect any age group. It is not a disease itself rather a manifestation of any other underlying problem. 

Bleeding from nostril
Blood in vomitus
Lightheadedness



Facial Paralysis

Sudden weakness of your facial muscles, It makes half of your face weak. There will be difficulty in eye closure of that side and you will have an obvious facial deformity as well. For most people it is temporary. It can reoccur as well.

Sudden weakness of facial muscles
Facial droop
Difficulty in eye closure
Drooling of Saliva



Foreign bodies in Ear, Nose & Throat

Foreign bodies in ears, nose and throat are very common with young children. They can range from food items to plastic parts of toys. Sometimes these foreign bodies can launch in airway. Throat foreign bodies are also seen in young adults who eat in haste at times. 

Symptoms depend on the area where the foreign body is lodges. Usually the causative event is observed and reported by parents. In case of unobserved causative event the child may present with discharge of ear of nose. In case of throat dysphagia is seen along with drooling.

Hearing Loss

Hearing impairment can occur at any age. A child can have this impairment by birth, or acquire it latter in childhood. Adults exposed to loud sounds can acquire it. Aging also causes gradual hearing loss. The cause of hearing loss can be corrective or in some cases it cannot be corrected.

Decreased hearing
Difficulty in understanding words
Asking others to speak clearly and loudly
Watching TV at louder voices
Child requesting for front seat in class

Hoarseness of Voice

Everyone experience change in voice at some time in their life. That is usually temporary. But sometimes it prolongs and it is being recommended that if it prolong beyond two weeks one should get them evaluated.

Change in voice quality
Associated sore throat, flu
Difficulty swallowing/

Difficulty breathing
Fever
Heartburn

Cough
Throat clearing

Meniere's Disease

It is disease of ear which results in episodic vertigo and hearing loss. Usually it affects one ear. Ear fullness and ringing of ear is also common during the attack. Attack cannot be predicted. They can be close or months apart. It is a chronic condition but various treatment modalities relive your symptoms.

Recurring episodes of vertigo
Hearing loss
Ringing in the ear
Ear Fullness

Mouth Breathing Snoring

This combination when present in children is indicative of adenoid hypertrophy. Adenoids are a collection of lymphoepithelial tissue at the back of nose. It is an obstructive condition resulting in nasal obstruction.

Mouth breathing due to nasal blockage
Snoring
Recurrent ear infection
Recurrent nose infections

Mouth Cancer

It is when a tumor or ulcer develops in the mouth or oral cavity. It can be on the tongue, lips, inside of the cheeks, gums or roof of mouth.

Ulcer in oral cavity which is not healing for weeks.

Pain

Bleeding from oral cavity
Lump in neck.

Difficulty in speaking, chewing or swallowing.
Unexplained loose teeth

Nasal Polyps

Nasal polyps are cyst like, small growths inside your nose. They are painless and non-cancerous. They usually spread and involve sinuses.

Nasal blockage
Nasal Discharge
Post nasal driping
Facial pain and pressure
Headache
Reduced or absent sense of smell

Nose & Sinus Cancer

It is a tumor growth involving nasal cavities or sinuses (Small air filled spaces under cheekbone and forehead, connected to your nose).

Nasal obstruction
Bleeding from nose
Blood stained nasal discharge
Reduced sense of smell
Pain or numbness of face
Partial loss of vision or Double vision
Bulge of eye
Lump in neck
Growth on your face

Obstructive Sleep Apnea

Obstructive sleep apnea is when you transiently stop breathing while sleeping. This episode can be as short as few seconds to a few minutes. This leads to bad quality of sleep.

Gasping, snoring noise
Loud Snoring
Waking up a lot
Tiredness during day
Mood swings
Morning Headache

Otosclerosis

There are three very tiny but most important bones in our middle ear. These bones transmit sound to inner ear. Otoscleoris is when there is abnormal bone growth in your middle ear. This results in hearing loss in young population.

Gradually worsening hearing loss
Speaking in a quietly
Better hearing in noisy surroundings
Buzzing sound in ears

 

Salivary gland disorders

Viral infections, stone formation, tumor formation can occur in salivary glands.

Gland swelling (appearing either in front of your ear or below jaw)
Low grade fever
Pain
Facial palsy
Difficulty in swallowing
Trouble opening mouth

Sinusitis

It is infection of the tissue which is inning the sinus. Sinuses are small air filled spaces in our skull. Sinuses drain via specific channels into the nose. As mentioned they are filled with air, when the sinuses get blocked, they get filled with fluid. Bacteria can grow on this entrapped fluid and cause infection. 

Nasal obstruction
Nasal Discharge

Facial pain and pressure

Posterior nasal discharge
Fever
Tiredness
Reduced sense of smell

Sore Throat

It is pain and irritation in throat particularly while swallowing food. It can be viral bacterial or irritative.

Pain in throat

Fever

Body aches and pains

Heartburn

Cough

Hoarseness of voice

Throat Cancer

Area at the back of the mouth (Oropharynx), area at the back of nose (Nasopharynx) which opens to back of mouth (Oropharynx) and area (Hypopharynx) which connects back of mouth to food and windpipe can get cancers. Similarly cancer can develop in voice box (Larynx).  All these are usually termed as throat cancer.

Oral bleed

Halitosis

Difficulty in swallowing


Nasal Bleed
Ear problems

Dysphagia
Hoarseness of voice

Weight Loss

Swelling(Nodes) in neck

Thyroid Cancer/Nodule

Thyroid gland is located at the base of neck.
Abnormal growth in thyroid gland is termed as thyroid cancer.
Thyroid Cancer is treatable and can be cured.

 

Sometimes a solid or fluid fill lump or multiple lumps can also appear in thyroid gland. These are known as thyroid nodules. They are usually non-cancerous.

A painless swelling in front of neck

Swollen glands in neck

Difficulty in swallowing and breathing latter in disease.
Procedure &Treatments
| | |
| --- | --- |
| Name of Procedure | Short Description |
| Adhesiolysis | After any nasal surgery there is a chance of this complication of formation of nasal adhesions. These are fusion between nasal walls. Adhesiolysis is removal of nasal adhesions is a procedure to separate scar tissue within the nose. |
| Audiometry | This is test for diagnosis of hearing loss. Its tests ones ability to hear different sound levels. |
| Biopsy Oral Cavity | Any long standing lesion in oral cavity must be biopsied and get evaluation from histopathology. |
| Electrocautery/Chemical cautery | Nasal bleeds need cautery to halt bleeding, this is direct treatment. Electrical and chemical cautery services are available. |
| Examination under Microscope(EUM) | Ear drum perforations and its relevant diseases warrant evaluation of ear under a microscope. |
| Fiberoptic Nasolaryngoscopy | Nose and throat are closed cavities. This fiber optic scope is very fine which help us view the nose and throat. Patient also sees there area of problem. |
| Foreign body removal | It is very common that children show up with foreign bodies in their ear nose or throat. Most of them can be removed in local anesthesia. |
| Nasal packing | Nasal bleed is a common ENT Emergency. If bleeding point can't be located, nasal cavities have to be packed to stop bleeding. |
| Suction & Clearance | This is a procedure for Ears, this range from clearance of ear wax to suction and clearance of ear discharge, fungal debris. |
| Tympanometery | This is an audiology test that evaluates the function of middle ear. This test checks the condition and movement of tympanic membrane. |
| | |
| --- | --- |
| Name of Procedure | Short Description |
| Adenoidectomy | This is a surgery to remove adenoid glands for reasons like mouth breathing and snoring. |
| Adenotonsillectomy | This surgery is for the removal of both adenoids and tonsils in a single setting. |
| Caldwell-Luc surgery | In this surgery a small cut is made beneath the upper lip over the gums and a small bony window is made to gain access to Maxillary sinus. This surgery has largely being replaced by FESS. |
| CSF Leak repair | Cerebrospinal fluid (CSF) can start leaking from nose after a trauma or surgery. It can be repaired endoscopically now a days. |
| Direct Laryngoscopy & Biopsy | This surgery is to visualize and perform surgery on larynx. This procedure is performed under general anesthesia. |
| Endoscopic Sinus Surgery(ESS) | Endoscopic sinus surgery is a procedure used to remove blockages in the sinuses. These blockages may cause pain, drainage, recurring infections, impaired breathing or loss of smell. |
| Esophagoscopy | This is direct visualization of esophagus under General anesthesia and also it is superior in terms of foreign body removal an biopsy of a lesion. |
| Excision and marsupialization of Ranula | A Ranula is a fluid collection, or cyst, that forms in the mouth under the tongue. Its surgical excision along with marsupialization is done. Marsupialization is removing parts of the cyst wall and connecting it to the oral mucosa. |
| Excision of Oral cavity Tumors | Oral cavity tumors are a surgical disease. They can appear at any sub site like lips, tongue, gums, floor of mouth or buccal mucosa. Their treatment is surgical removal |
| Fracture Nasal Bone reduction | Nose is most commonly injured part during trauma. Nasal bone fracture needs reduction under General anesthesia within three weeks of trauma. |
| Intratympanic steroid injection | This procedure is carried out in minor OR. This is indicated in several conditions like sudden hearing loss. Steroid is injected behind the tympanic membrane under magnified vision. |
| Laryngectomy | This is Throat (Larynx) cancer treatment; Laryngectomy is the removal of the larynx and separation of the airway from the mouth, nose and esophagus. The entire larynx is removed. Following the procedure, the person breathes through an opening in the neck known as a stoma. |
| Mastoid exploration | The mastoid bone, situated right behind the ear, is a non-rigid, sponge-like structure that can get infected due to an untreated infection in the middle ear. Mastoidectomy, also called mastoid exploration, is complete removal of diseased mastoid air cells from the mastoid bone. |
| Maxillectomy | The maxillary sinuses are located beneath the cheeks, above the teeth and on either sides of the nose. Maxillectomy is the surgical removal or resection of the maxilla or upper jaw bone. Maxillectomy may be total or partial. An indication for maxillectomy would be to remove cancer in the maxillary sinus. |
| Microlaryngeal Surgery | Microlaryngeal surgery is a minimally invasive procedure used to biopsy or remove abnormal growths, such as nodules, polyps, granulomas or benign cysts, in the larynx. |
| Myringoplasty | Myringoplasty is a surgery performed to repair a hole in the eardrum. In this surgery, the hole is repaired by placing a graft made of either a small piece of tissue from elsewhere on the body. |
| Myringotomy and Grommet insertion | Myringotomy is a simple procedure to drain a build-up of fluid in the middle ear. A small incision is made in the ear drum (tympanic membrane) and the fluid is allowed to drain or is suctioned clear. Often, tiny, self-retaining plastic ear tubes (sometime called grommets) are inserted into the eardrum for ventilation purpose. |
| Neck Dissection | Cancers in the head and neck region commonly spread to cervical lymph nodes. Neck dissection is a surgical procedure in which the fibrofatty contents of the neck are removed for the treatment of cervical lymphatic metastases. Neck dissection is most commonly used in the management of cancers of the upper aero digestive tract, thyroid and salivary gland tumors. |
| Parotidectomy | Parotidectomy is the surgical removal of the parotid gland, which is a major and largest of the salivary glands. The procedure is most typically performed due to tumors of the said gland. |
| Rhinoplasty | Rhinoplasty or nose job is basically a surgery that changes the external shape or appearance of nose. |
| Septoplasty | Septoplasty is the correction of nasal septum, which is the diving wall between two nasal cavities. During this surgery a deviated septum is corrected to restore breathing and patency of nose. |
| Stapedectomy | The stapes is the third of three tiny bones in the middle ear and the one closest to the inner ear. it has the important role of translating movement from the eardrum to fluids in the inner ear, causing sound waves to be changed into nerve impulses that are translated in the brain. Stapedectomy is the removal of all or part of the original stapes bone and replacing it with an artificial device. This is commonly indicated in patients with otosclerosis. |
| Thyroidectomy | Thyroidectomy is surgical removal of all or part of the thyroid gland, which is located in the front of the neck. |
| Tonsillectomy | Tonsillectomy is the surgical removal of the tonsils, two oval-shaped pads of tissue at the back of the throat. |
| Tracheostomy | Tracheostomy (tray-key-OS-tuh-me) is a hole that surgeons make through the front of the neck and into the windpipe (trachea). A tracheostomy tube is placed into the hole to keep it open for breathing. The term for the surgical procedure to create this opening is tracheotomy. |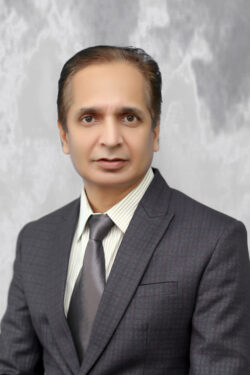 Prof. Dr. M. Saeed Gohar
Head of Department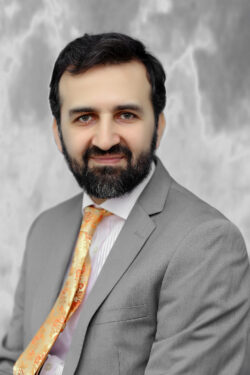 Dr. Arshad Ullah Afridi

Associate Professor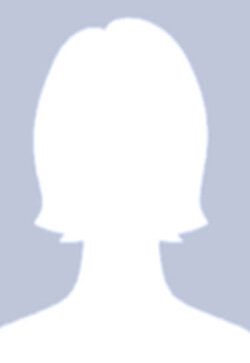 Dr. Ahmed Shakeel Ahsen
Associate Professor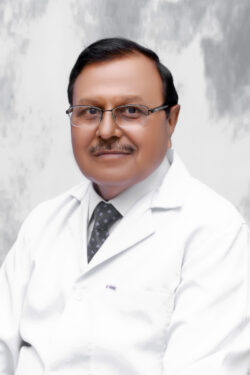 Dr. Parvaiz Palous

Specialist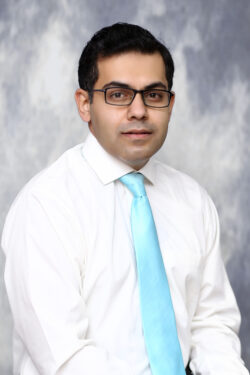 Dr. Hassan Majid Bhatti

FCPS, MBBS
Senior Registrar
Please call +92-42-111-205-205 Ext 352 for any further queries